World Meeting of Families
In preparation for the World Meeting of Families in August, 2018, a group within the parish will implement a number of projects between now and then. We hope involvement in these projects will encourage spiritual growth in families.
---
Céad Míle Fáilte Project
This is a challenge to Confirmation candidates to live out The Joy of Love (Amoris Laetitia) by doing acts of kindness for their family, friends and community.
More information here or go to www.amoris.ie/confirmation
---
Valentine's Day Project
The World Meeting of Families Team's St. Valentine's Day project is to distribute booklets of St. Valentine's Day gift tokens to anyone who would like to give their loved one an alternative gift this St. Valentine's Day.
---
New Year's Resolutions

Click here for information sheet on New Year's Resolutions
Download Resolutions sheet
---
Holy Family Icon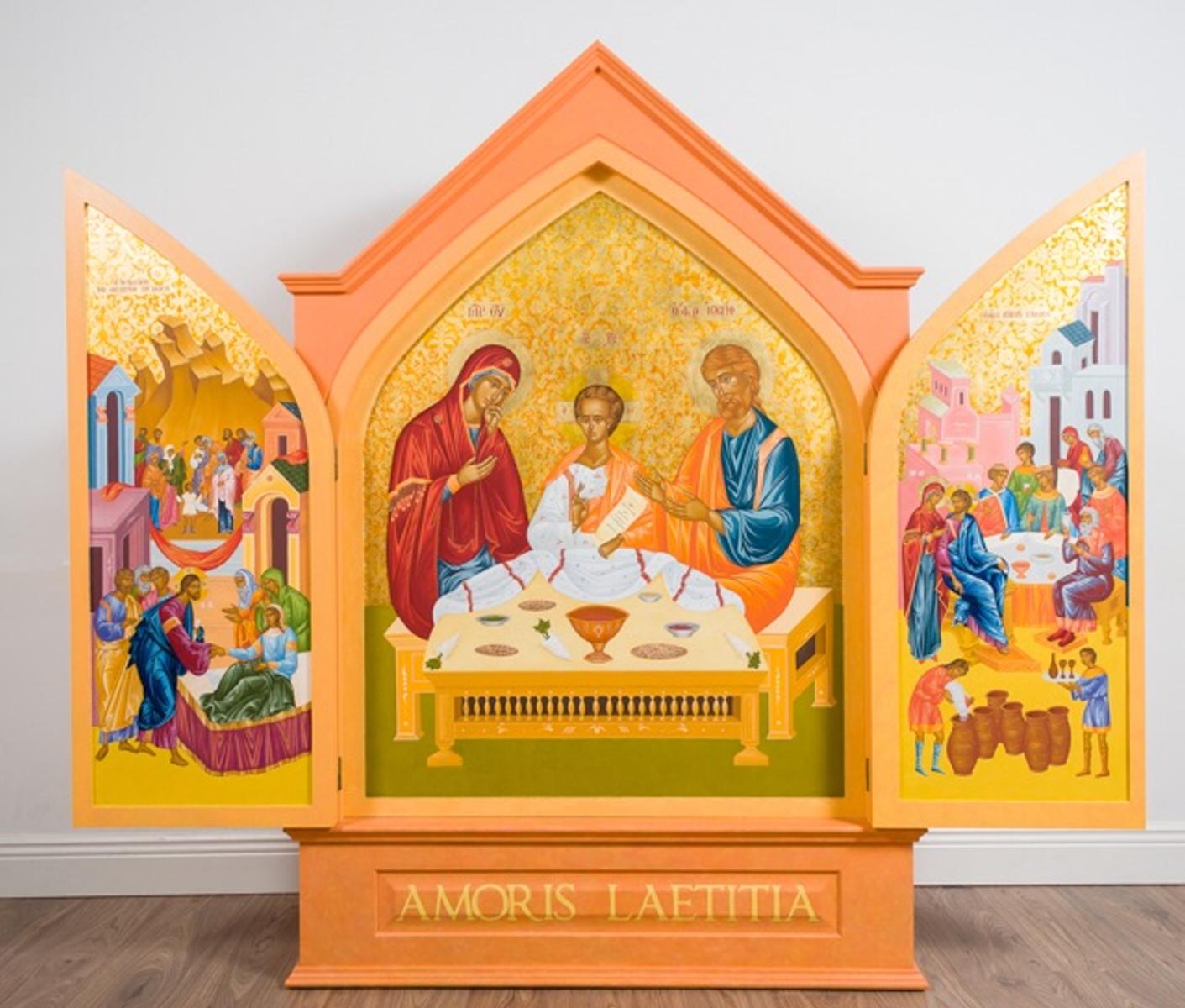 Copies of the laminated image of the Holy Family Icon are availalble in the church on the weekend of December 16th/17th.. We ask that every family will take one, together with a page explaining the image and the purpose of this project. We hope the Icon will inspire family prayer.
---
Make a family Crib
Make a family crib from the kit available by downloading the resources below or by collecting them from the Church or Castleknock Community Centre before December 16th.
We hope you and your family will enjoy making a family crib and then bring that crib to the masses on the weekend 16/17 December to have them blessed.
If you have a family crib or crib figures which may have played an important part in your Christmases, you are also invited to bring them along for blessing on the weekend of December 16/17.
Advent Prayer
Family Crib Instructions
Family Crib
---