Blessing of the Graves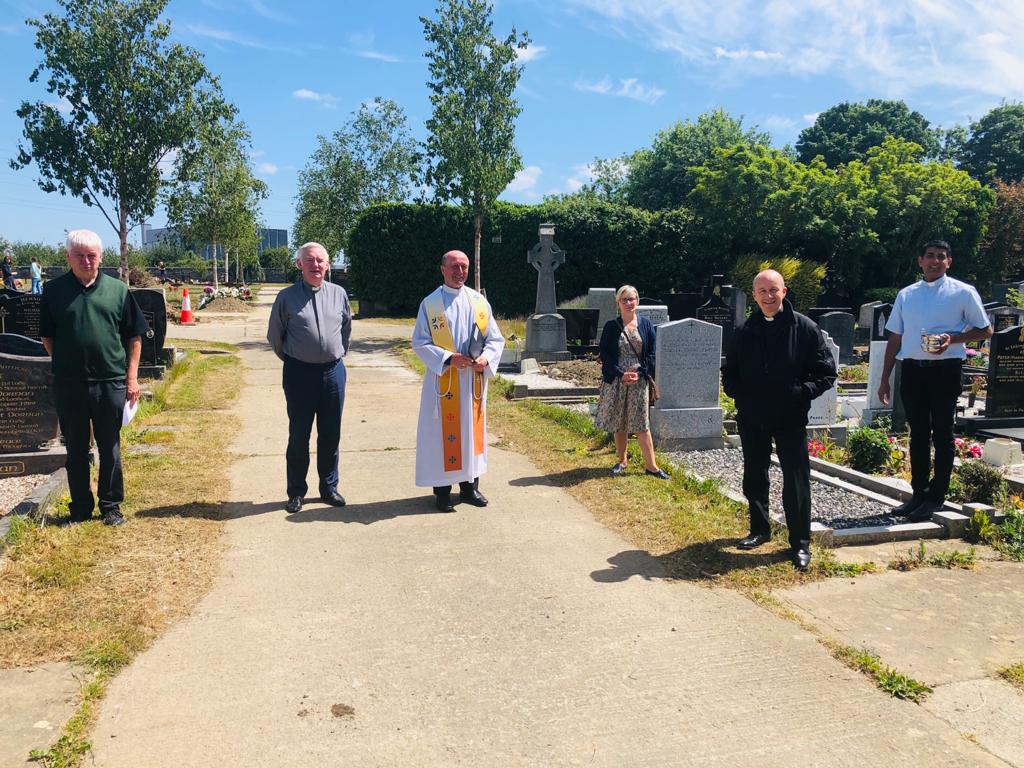 The blessing of graves in Mulhuddart Cemetery took place on Monday 08 June. Present were Very Rev. Cyril Mangan, Very Rev. Liam McClarey, S.C.A., Rev. Binoy Mathew SVD, Rev. Kieran Coghlan, Ms. Colette Kavanagh and Msgr. Eoin Thynne.
Glasnevin Trust have announced that the annual ceremonies usually held in their cemeteries in June will not take place at their locations this year due to Covid-19. Click here to see latest news on this.